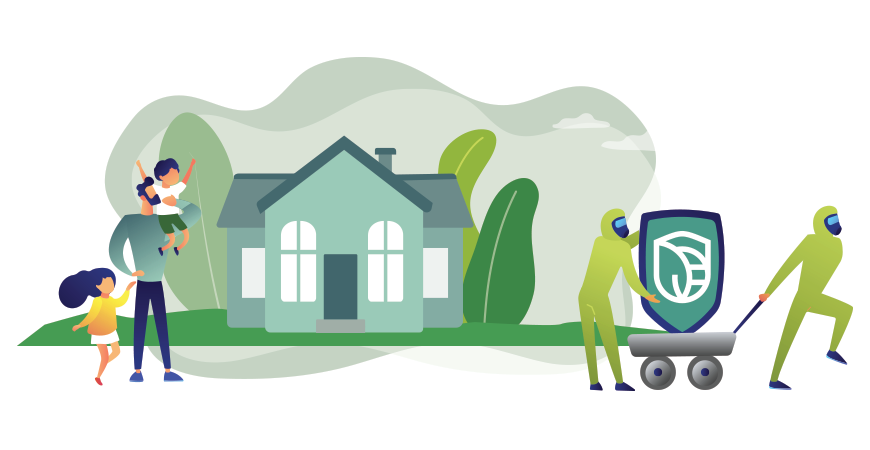 About lead
Lead is a harmful metal that can cause serious health problems. Lead is especially dangerous for children and pregnant women, but it can harm anyone.
Lead is often found in old paint. Lead paint, and the dust it turns into, is the most commonly identified source of childhood lead exposure in New York City.
Lead-based paint hazards are presumed to exist in dwelling units and common areas if the building was built before January 1, 1960.
Lead can get in your body by touching a product, surface or soil that has lead or is covered with lead dust, then putting your hands in your mouth. It can also get in your body if you eat, swallow or mouth a product that has lead.
Workers may be exposed to lead by breathing in lead dust or lead fumes during construction activities that disturb old, lead-based paint, such as renovations, repairs and demolition.
Children and Pregnant Women: Lead exposure can lead to learning and behavior problems in children. Exposure during pregnancy can cause high blood pressure and miscarriage and can affect the unborn baby.
Adults: Lead exposure can cause high blood pressure and brain, kidney and reproductive health issues in adults.
In New York City, Local Law 1 of 2004, and its amendments, require landlords to identify and remediate lead-based paint hazards in the apartments where there is a young child, using trained workers and safe work practices.
Lead-based paint hazards are presumed to exist in dwelling units and common areas if:
• The building was built before January 1, 1960;
• The building has three or more apartments; and
• A child under the age of six resides in the dwelling unit.
o *NEW* Under Local Law 64 of 2019, the definition of the term "resides" is to routinely spend 10 or more hours per week in a dwelling unit, which includes both a child who lives in the apartment and a child who just visits for this period of time.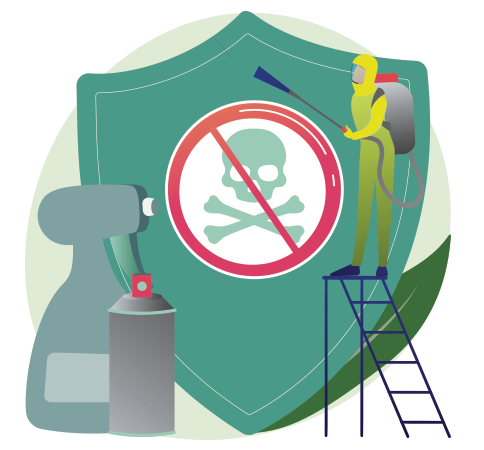 XRF Analysis for contestation of presumed lead paint violations.
XRF testing in referenced to LOCAL LAW 31 of 2020
New Required Testing for the Presence of Lead-Based Paint using the XRF method
Enacted in February 2020 and effective August 2020, Local Law 31 of 2020 in summary, states that an owner must use an Environmental Protection Agency (EPA) certified inspector or risk assessor, independent of the owner or any firm hired to perform lead-based paint remediation to test for the presence of lead-based paint in a dwelling unit within 5 years of the effective date of the law (by August 2025). If a child under the age of 6 comes to reside in the unit, the owner must test within 1 year (or whichever is sooner).
This testing does not just involve peeling paint surfaces—it involves all surfaces, and is required in all dwelling units, not just units with a child. At the end of the 5-year period, all units in the building must have been tested and the owner must have a full understanding of where lead-based paint is present in each dwelling unit in the building.
The owner must keep at a minimum the records of the lead-based paint testing and the EPA-certifications for inspector or risk assessor. Records must be made available upon request by the Department. Owners can use these records to determine how work on a surface should be done in the future, including during turnover, any repair work, and any abatement work.
Safety universal is licensed by the EPA and has a full staff of EPA certified technicians. We understand how overwhelming this new law may sound and we are here to help you. Safety Universal will work with you to determine the best plan to put into place in order to have all the dwellings tested in a timely manner.
Safety universal is here for you. Give us a call or email us now.
Lead dust wipe post abatement clearance testing for HPD and DOH violations
Find out if your child is crawling on the floors of your home with lead dust present
Soil lead testing is done to make sure the soil does not have any contaminates of lead paint chips.
Since you cannot see, taste, or smell lead dissolved in water, testing is the only sure way of telling whether there are harmful quantities of lead in your drinking water.